---
BALBRIGGAN ACCOMMODATION
There are two recommended options for accommodation.  We also recommend booking early as Balbriggan is a popular summer holiday destination. There are other options in the neighbouring towns of Drogheda, Skerries and Malahide which are easily accessible by train.
1 Bedford Quarters Hostel (places still available)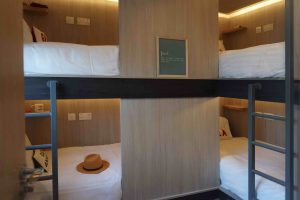 On campus hostel in shared rooms of 4+ at €30 per night. There are only 36 places so book early to avoid disappointment. Each room has a separate bathroom and shower room. Please note that the fee does not include meals. There is access to self catering facilities and cafe/restaurant on the campus. Rooms in the hostel will be arranged by gender. There is full disability access to the hostel and main teaching areas.
Booking must be made through the ESS for the duration of the summer school (arriving Wednesday 19 July and leaving on Monday 24 July). If you wish to extend your stay, please book any extra dates directly at the Bedford website.
---
ACCOMMODATION FEE BOOKING (Bedford Quarters Hostel)
1 Download the accommodation booking form, fill it in and email to: essdublin2023@gmail.com
(or a hard copy to Philip Horan, 74 Oak Road, Donnycarney, D09 H2R4, Ireland).

Accommodation form
2 Pay the FULL fee.
3 The Dublin 2023 team will send a confirmation email as soon as possible.
The preferred method of payment is PAYPAL
Use the link below to the main ESS website to complete the PayPal payment.

www.shakuhachisociety.eu/dublin-2023-pp/

If you are unable to use PAYPAL, please pay via bank transfer to the ESS bank account below.
Please use "Dublin 2023" as a payment reference.

BANK : CAISSE D'EPARGNE ILE-DE-FRANCE
AGENCE LE KREMLIN BICETRE
100 AVENUE DE FONTAINBLEAU
94270 LE KREMLIN BICETRE

ACCOUNT NAME: EUROPEAN SHAKUHACHI SOCIETY

BIC: CEPAFRPP751

IBAN: FR76 1751 5900 0008 0166 7119 173

Note: Any fees related to bank transfers must be paid by the participants; if such fees are nevertheless charged to ESS, they must be reimbursed to ESS in cash during registration at the event.

---
2 Bracken Court Hotel (4-star hotel)
The Bracken Court Hotel is less than 5 minutes walk from the summer school venue. Rooms can be booked through www.brackencourt.ie or by calling the hotel. To avail of the 10% discount for ESS members, phone the hotel at 00353 (01) 841 3333 and use the code [ESS SUMMER].

Please note that there is no need to fill out the accommodation form for this option.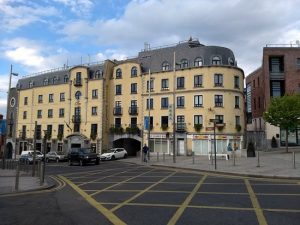 ---
Please contact essdublin2023@gmail.com if you have any questions.